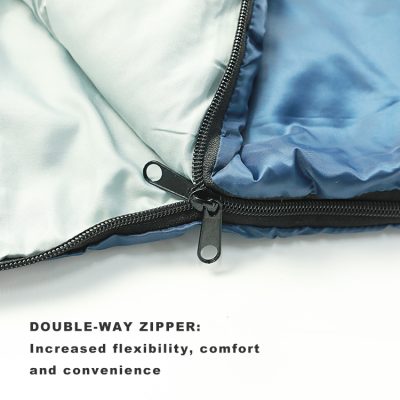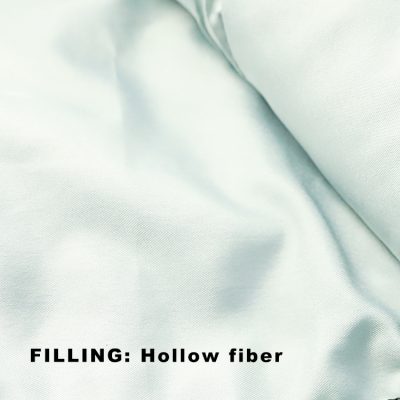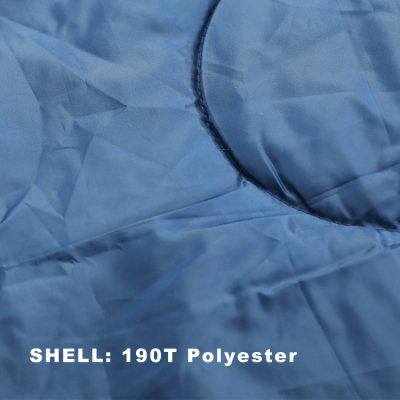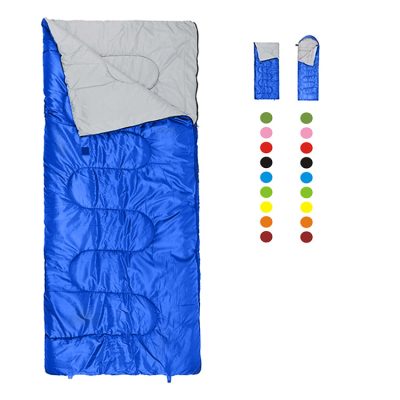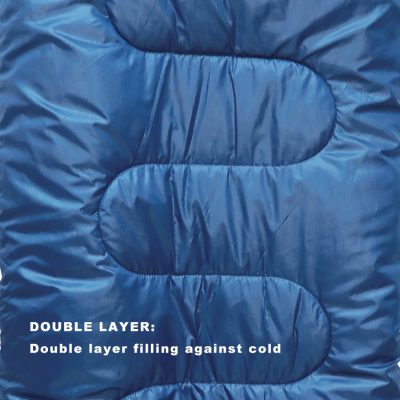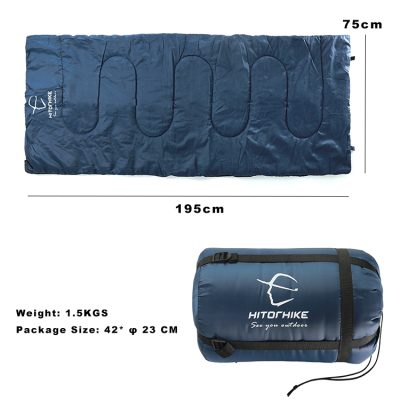 Product name
Adult Sleeping Bag
Color
Rice white ash
Size
188*90cm
Applicable People
Adults, Unisex
Weight
1.35KG
MOQ
4
Filling
Spinning cotton
Linning
Polyester Pongee
Features
 * Envelope sleeping bag with enough room

* Neck line and draft tube can be designed
* Outer pocket with zipper and inner pocket can be designed
* Mutil-colors for choice

OEM/ODM Service
Accept your design, can change material, size,logo, color.etc
A sleeping bag is a quilt used during camping breaks. There are three temperature scales to measure sleeping bag usage: low temperature limit, comfort temperature scale, and high temperature limit. Most of the sleeping bags on the market are labeled so we can identify them better. Sleeping bags can be used in many situations, not just outdoors. Sleeping bag is one of the essential equipment in outdoor camping, and the quality of the sleeping bag directly affects the next day's activities, the choice of sleeping bag is particularly important. The key to choosing a sleeping bag is to choose the right temperature scale based on the environment and your cold tolerance. Comfort temperature: Indicates the highest temperature at which a sleeping bag can be used without getting too hot for a sauna. Target temperature: Indicates the upper limit of the design temperature at which you feel comfortable using the bag, but this temperature can vary by 10 degrees Fahrenheit from person to person. Extreme temperature: Indicates the lower limit of the sleeping bag design temperature at which you may feel uncomfortable but can safely enter the sleeping bag wearing warm clothing.
At present, there are two main categories of sleeping bag filling materials on the market: one is down, the other is fine cotton.
Down sleeping bags can be divided into low down sleeping bags and high down sleeping bags. Generally more than 80% of the nap content can be classified into a high pile sleeping bag, the following is a low pile sleeping bag. Down sleeping bags have the advantages of good compressibility, good warmth, light weight and small size. But because eiderdown is to rely on expansion to keep warm, so the use of medium pressure under the body part is not very ideal to keep warm, the use of high-grade waterproof pad. The warm index of the clear cotton sleeping bag varies greatly due to the different kinds of cotton. At present, the clear cotton sleeping bag filling materials on the market are spray cotton, silicone cotton, imitation silk cotton, Dupont cotton, Plaka 3D cotton, etc. Taking 300 grams/square meter filling as an example, the thermal index of spray rubber cotton, the target temperature is about 5 degrees, imitation silk cotton is about -5 degrees, and Plaka 3D cotton can reach the target temperature of -12 degrees. High-end bags are usually labeled with fillings, while lower-end bags are less labeled. The advantages of clear cotton sleeping bag are not easy to be affected by moisture, high quality warm cotton is also very good, but the general compressibility is slightly worse.