Whether you enjoy your coffee under the stars, or with the morning rays of sun on your face,the camping coffee pot helps you attain your caffeine needs.This camp coffee pot is designed to brew rich, aromatic coffee outdoors over the fire so you can enjoy a steaming cup of coffee anywhere, anytime. Here introdoce:
The feature of the camping coffee pot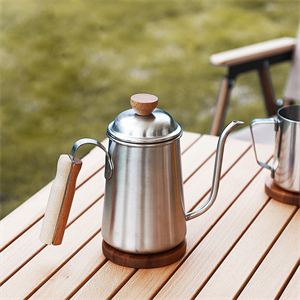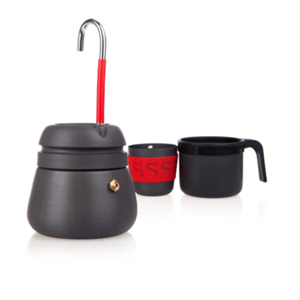 The feature of the camping coffee pot introduce.
【Hardwood handle】Hillbond Campfire Coffee Pot with A stylish and comfortable hardwood handle,allows you to lift the teapot directly. Ergonomic&heat resistant design handle increase the comfort of pouring and filling. It will be easy to grasp and pour your favorite coffee and maximize the fantastic time of grounds you loved.
【Fast and Simple to Use】You can take camping coffee makers anywhere. Just put water and coffee grounds into the percolator coffee pot and then place it over the fire to boil.This coffee pot makes a wonderful decoration as well. Your coffee will be ready in no time at all!