The portable gas stove uniquely designed burner delivers 11,000 btu per hour at maximum, which is both windproof and fuel-saving. The high heat output is perfect for quick boiling water, cooking and more. Fast boil 1 liter of water in 4 minutes. Here introduce:
The feature of the portable gas stove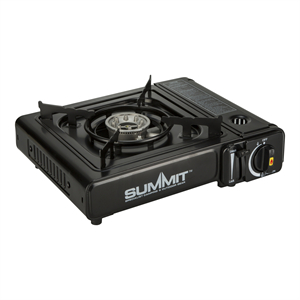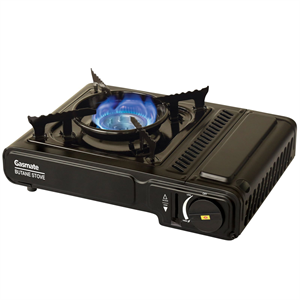 The feature of the portable gas stove introduce.
【Double Wind Guard Gas Stove】In addition to the wind guard burner, this portable camping stove also comes with wind guard pieces, which further enhance the wind-proof performance of the stove, so that the stove can be used as usual even in strong winds.
【Advance Magnetic Locking System】The canister will lock safely with fewer steps comparing portable stoves with a locking lever. Just line the canister notch with the magnetic receiving guide of the stove, push the canister onto the magnet, then it will lock in safe.