Campfire cooking kit can be stacked together, this 15 pcs mess kit camping cookware set includes 1 camping pot with lid, 1 frying pan, 1 tea kettle, 1 utensil set (foldable fork, knife, spoon, and soup ladle), 1 cleaning sponge, 1 wooden spatula, 1 ignition, 1 igniter storage box, 3 bowls, and 1 carabiner. You can watch the video below for detailed stacking and storage tutorials. Here introduce:
The feature of the campfire cooking kit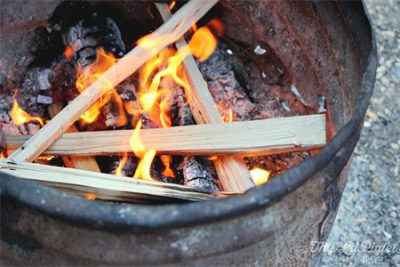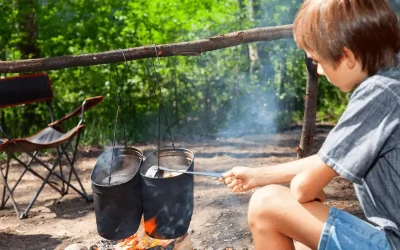 The feature of the campfire cooking kit introduce.
Heat resistance handles, the handle is made of thermally insulated plastic, keeping your fingers safe from the heat, the nonslip design offers a firm and comfortable grip on your hands, and a friendly reminder not to expose the handle to the big fire directly.
Equipped with a mini stove, and ignition with adjustable firepower, bring a fuel bottle such as methane and propane when camping, install the mini stove ignition on the fuel bottle and start enjoying your picnic.