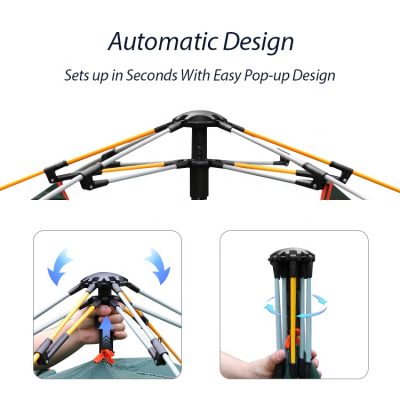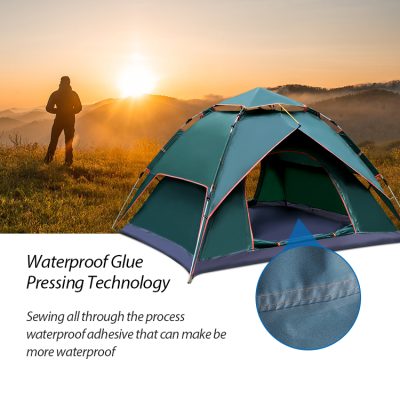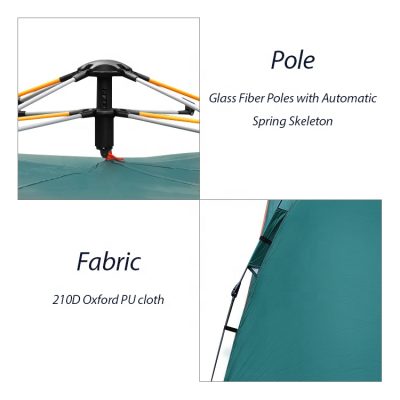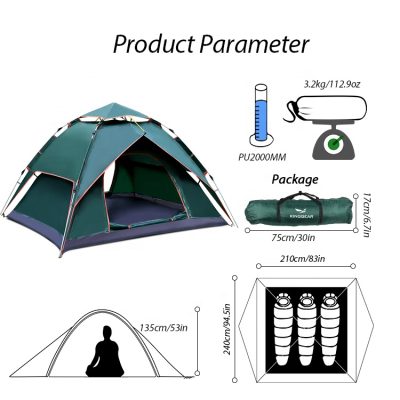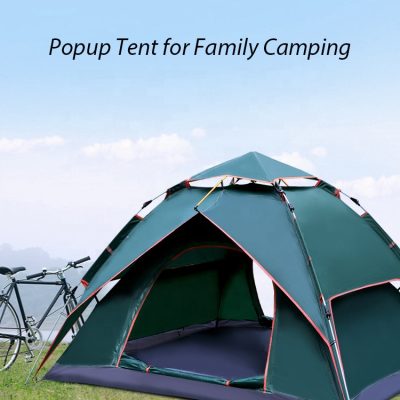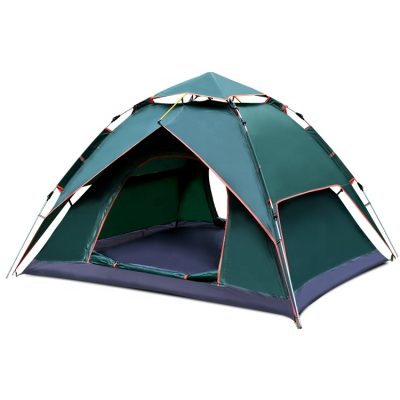 Product Name
Tent
Support material
210dpu polyester taff anti ultraviolet silver coated cloth anti tearing
Open size
300*310*240cm
MOQ
2
Weight
4.0kg
Color
Lake blue,blue,orange or customized
Application
Outdoor barbecue, camping, outdoor sun shading, courtyard cooling, outdoor activities, etc
Accessory
Tent pole: two glass fiber poles with diameter of 11mm

8 tent nails; 4 wind ropes

Delivery
20-25 days after your comfirmation
Usage
Outdoor Entertainment
General outings are based on the principles of lightness, easy support and low price, mainly dome-shaped, weighing about 2 kilograms, and mostly single-layer. Its waterproof, wind resistance, warmth and other properties are secondary, suitable for general small family travel. Mountain travel must first have a certain degree of waterproof, rainproof, windproof and warm performance, and secondly, it is the price. Problems with lightness and support. Mainly with double-layer triangle, weight 3-5 kg, suitable for a wide range of camping and four seasons travel. The first thing to consider in mountaineering expeditions is the performance of warmth, wind resistance, carrying and supporting convenience, and the second is the anti-price factor. This type of tent has good performance, is expensive, and weighs less than 5 kilograms. It is suitable for use in harsh natural conditions. Other purpose tents In order to adapt to the needs and use of various environments, there are other types of tents. Fishing tent, semi-reunion type, for shade and temporary rest. Awning, a sunshade tool for general travel.
The dome-shaped tent is relatively simple to set up: lay the tent flat on the ground, and nail down the four corners (some are hexagonal) of the ground nails, or you can stretch the tent poles and then nail the ground nails. Tie the two groups (three groups for the hexagonal dome) of the canopy rods. If the canopy rods are loose parts, you need to connect them according to the instruction manual. Insert the tent poles into the tent support, insert one end of the two groups into the sleeve holes, and stretch the other ends of the two groups of poles at the same time. Lift the tent and shake it into shape to lay it flat on the ground and hit the ground nails. If you have a jacket, put on a jacket or a small rain cover and you're done. When setting up tents in the wild, if you are not familiar with how to set up or have insufficient parts, you will not be able to enjoy life in the wild. Therefore, before the event, practice the method at home and check whether the parts are sufficient. It is best to bring a few more. In addition to large house-shaped tents, most tents can be set up by oneself. After practicing, apply waterproofing agent on the outer layer of the tent to prevent rainwater from leaking through the seam.