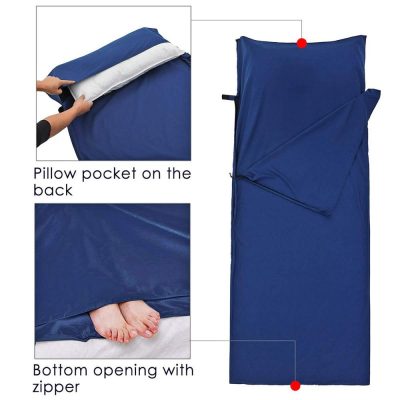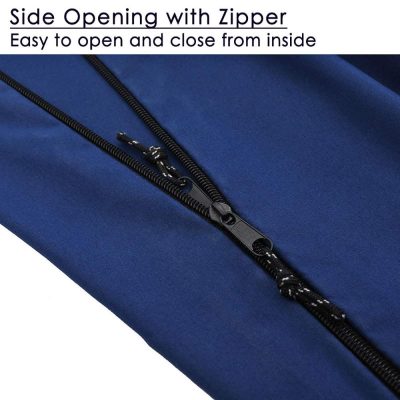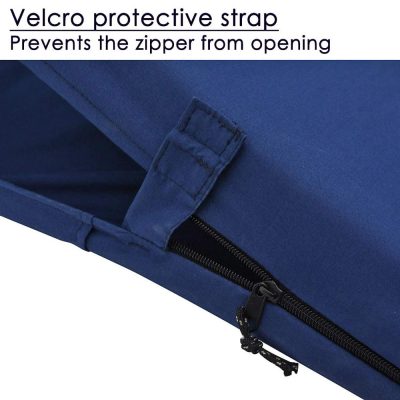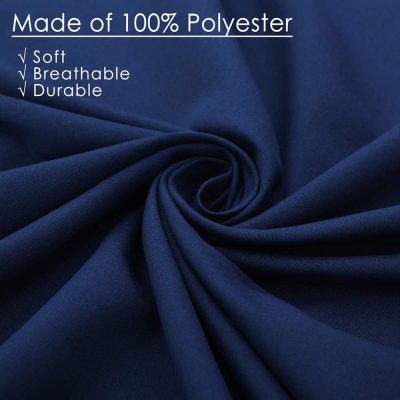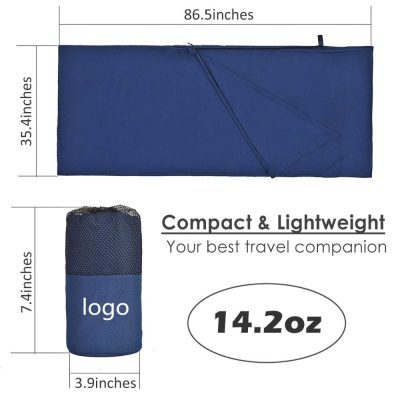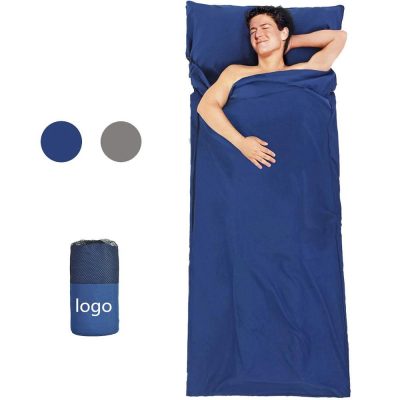 | | |
| --- | --- |
| Product Name | Sleeping Bag Liner |
| Type | Sleeping bags liners |
| Materials |  Silk |
| Size | 200 x 130 cm or customized |
| Packing | Carrybag |
| MOQ | 7 |
| Season | 2-3 |
| Weight | 930G |
| Leadtime | sample: 5-7 days, production: 15-30days after order confirmed |
| Color | customized |
|  OEM /ODM |  Acceptable |
There are two main types of padding, down and synthetic cotton, as well as single layer fleece bags. Down: also divided into duck down and goose down, under the same conditions, the warmth of goose down is slightly higher than the duck down. Down mainly has 3 performance indicators: the first indicator is the filling weight, such as 400 grams of goose down sleeping bag, 1100 grams of eiderdown sleeping bag, this weight does not refer to the sleeping bag weight, but refers to the net weight of filled down; The second indicator is down content. Down is made up of feather and feather. Feather supports, and warmth comes mainly from fine feather. The wool content is expressed in percentage, such as 80 wool indicates that the content of wool in 100 weight units is 80 units. Duck down usually has a high down content of 85 to 90, goose down up to 90 to 95; Fill power is the number of cubic inches per ounce of down at a pressure of 68.4 grams. The higher the Fill power, the better the insulation. General domestic duck down expansion in 450 or so, domestic goose down expansion from 450 to 600. Andean mountain goose down imported to the United States has a content of about 95 and a high expansion of 700 to 800.
Good down is waterproof and breathable material, because in some extremely cold places, when you get up in the morning,  to ensure that the sleeping bag is dry. Because down sleeping bags lose their warmth when wet and dry, they must be made of waterproof, breathable material. Artificial vacuum cotton is characterized by moisture resistance and light weight! So in more humid environmental conditions, the best choice of artificial vacuum cotton sleeping bag. Avoid wetting your sleeping bag, which can seriously disrupt your sleep.