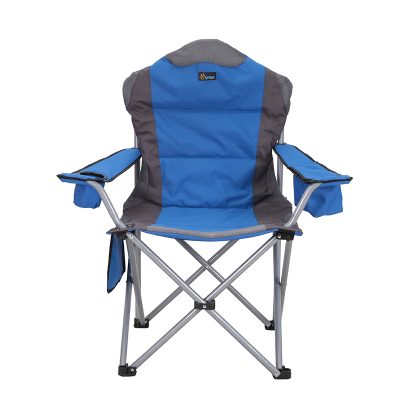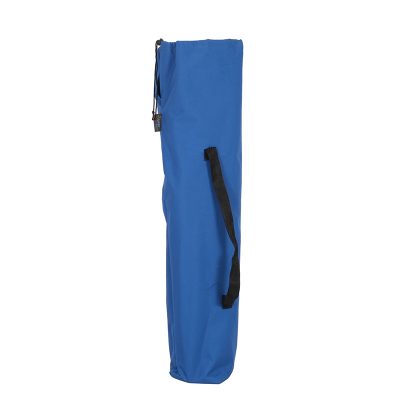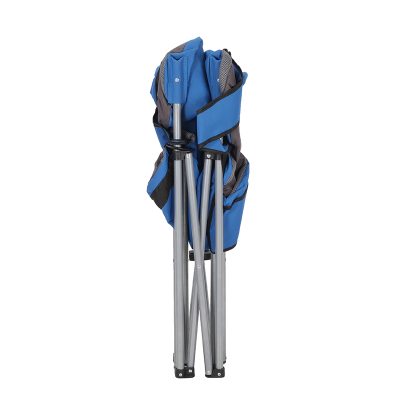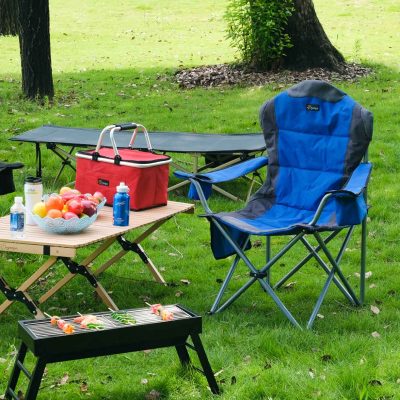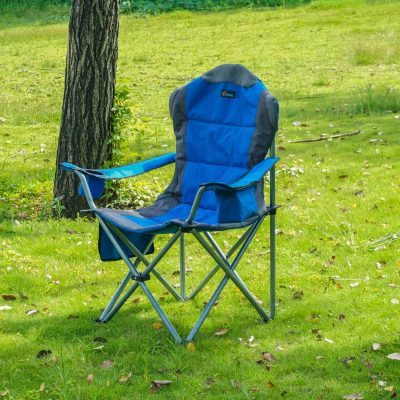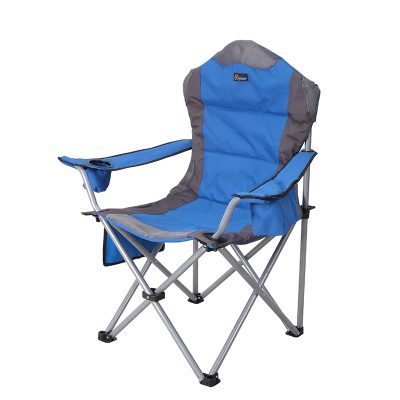 | | |
| --- | --- |
| Product Name | Camping Chair |
| Material | 600D Polyester with PVC coated + Adjusts to 5 positions |
| Unfolding size | 58*60*100cm |
| Packing | pp bag |
| N.W.: | 1360 g |
| MOQ | 10pcs |
| General Use | Outdoor Furniture |
| Application | Outdoor |
| Design Style | Modern |
| Certification | BSCI,ISO9001,Disney |
Folding chair, a lightweight, stackable seat that is easy to move and saves space. Originally for military use. Commonly used in various training institutions, schools at all levels, public places, hospitals, restaurants, hotels, companies, families and other places. It is mainly composed of thickened steel pipe and oxford cloth. The surface of the steel pipe is sprayed with plastic, which is rust-proof and beautiful, and the mechanical treatment is carried out on the important parts of the force, which greatly enhances the bearing capacity. Oxford cloth specifications are mainly 600D or 800D, and most folding beds use a double-layer cloth structure, which improves the service life and comfort of the seat surface. The folding link parts are linked with galvanized rivets and raw plastic parts, which are added according to the characteristics of different products. The service life of the seat surface is no less than that of the plastic injection molding seat surface, and it is more convenient to carry. It is a folding chair often used at home and outdoor leisure.
The application scenarios of camping chairs are very rich, and they can meet people's needs for rest in a variety of outdoor scenarios. In addition to camping, fishing, picnics, motorcycle trips, hiking, and chairs can all play an important role. In camps, parks, beaches, tidal flats, and some uneven ground, people with chairs can easily sit and enjoy the view. However, there are also lengths of chair backs. A long chair, such as the "Dachuan Chair", can rest on the head, which is more comfortable and can be used for naps. But the disadvantage is that you need to consider whether your tent space is large enough. If the living room tent is not large enough, this kind of large chair will easily make it difficult to walk in the indoor space. In contrast, if you choose a chair with a short back, such as the "Moon Chair", although it cannot rest on the head, it is much lighter and does not take up less space in the tent.